Rooted, Volume One Display Sheets
Regular price

Sale price

$42.00
These display sheets are an optional add-on to Rooted Family Bible Curriculum, Volume One. While each full curriculum includes these sheets in the spiral-bound guide and digital files, many families want high-quality, loose, hard-copy prints. You can display these sheets in your school area or insert them into Morning Time menus. These gorgeous pages feature hand-painted watercolor nature illustrations and are printed on a commercial-grade printing press on sturdy 100 lb. text paper.

Features:
18 Bible verses
18 hymns
18 poems
18 art pieces
72 single-sided pages
Hard Copy Details

72 pages
80-lb. weight matte paper
Printed in the USA on a commercial grade printing press

This will guarantee your curriculum is of the highest quality and can be used for many years. All hard copies ship in 7-10 business days.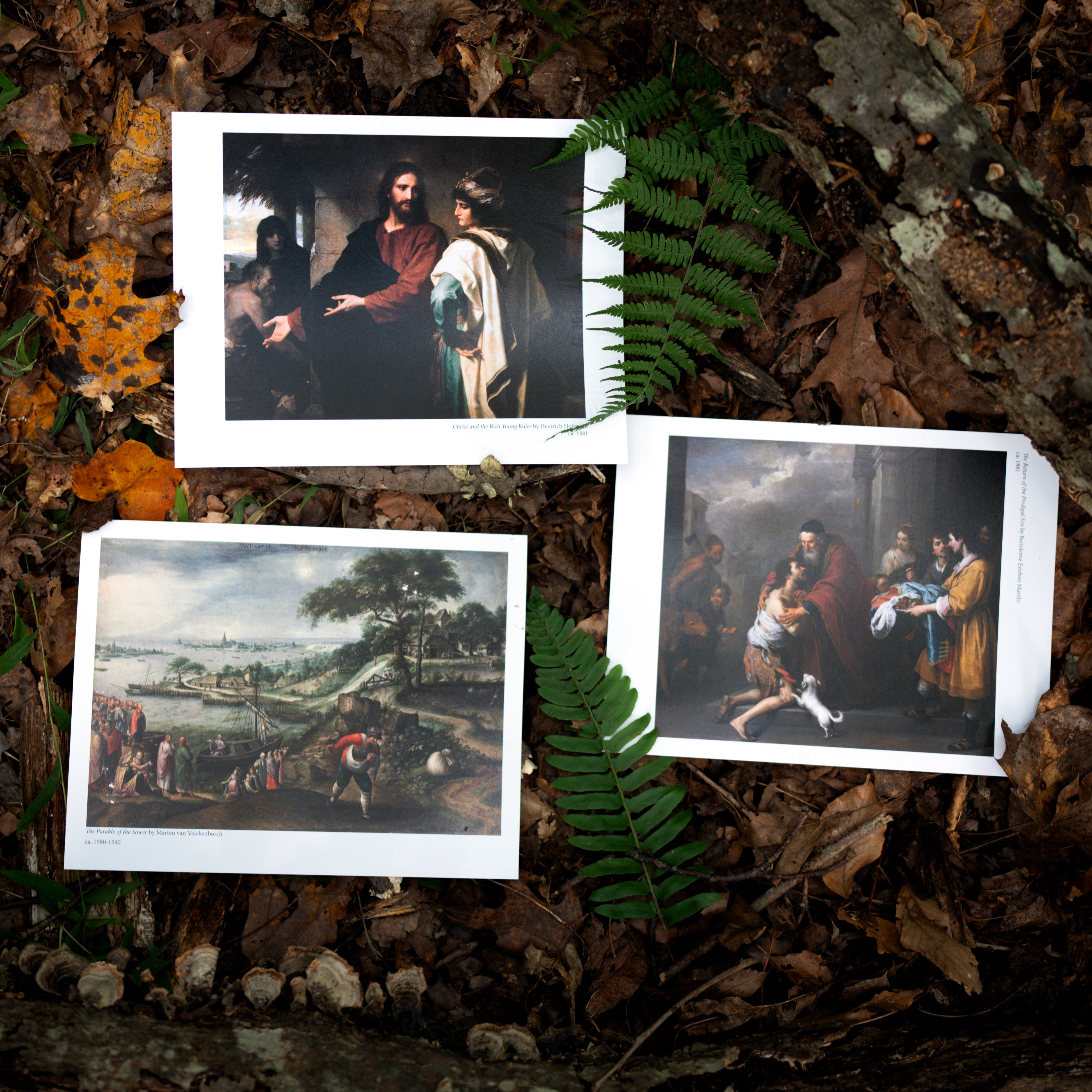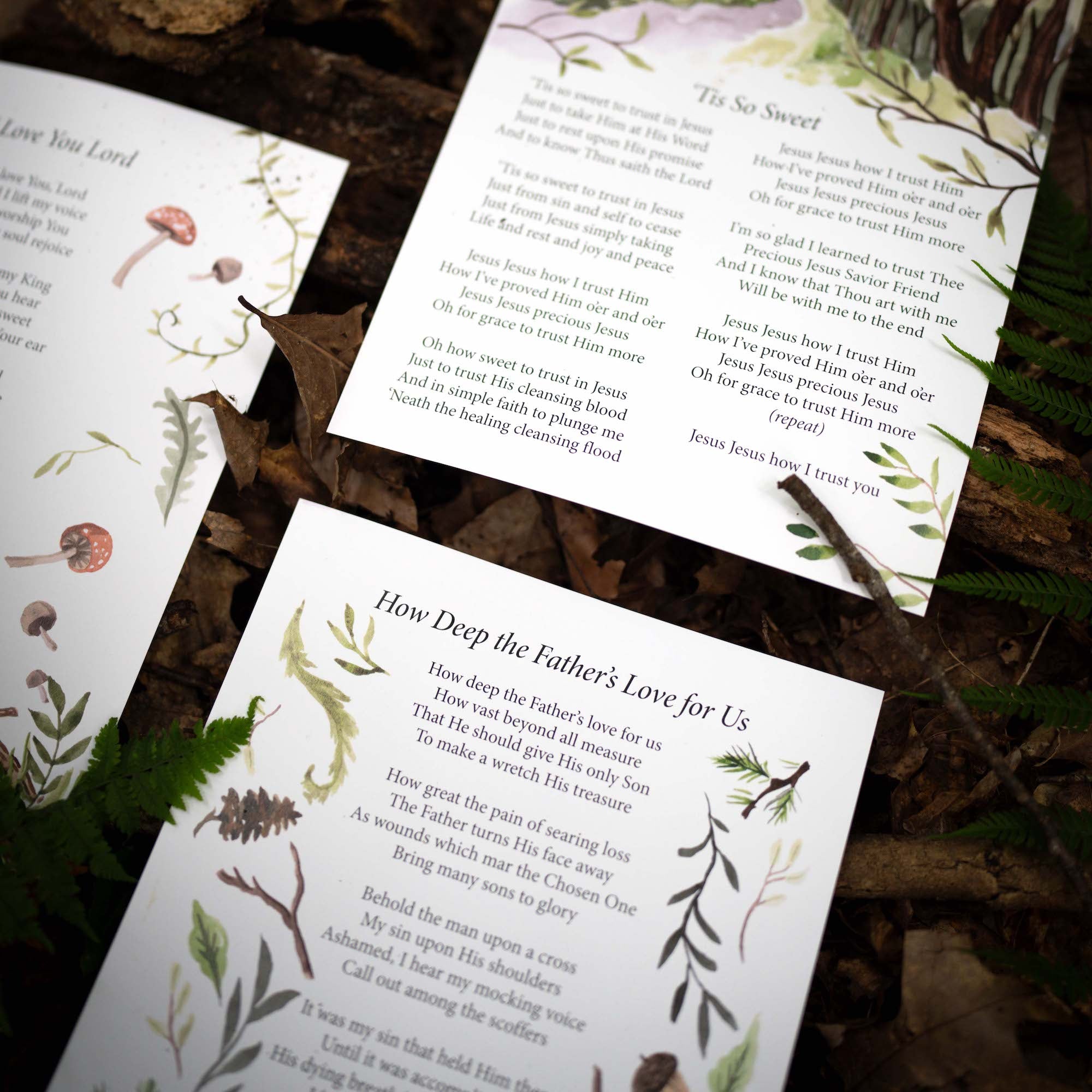 "The hope is that when we instill these truths in our children when they are young, their roots will grow deep and strong and they will be able to weather the storms and changes of life when they are adults, standing strong in their identity."
– LYNDSEY, FOUNDER & AUTHOR OF ROOTED
Features
Discipleship for the whole family

Focused on heart connections

More than Bible study

Simple and ready-to-use
Designed for children ages 6 and up, Rooted is meant to be used with the whole family. Instill courage, confidence, and Biblical character in your children by rooting them in their heavenly identity, their devotion to God, and the wisdom of Scripture.
Through interactive worship, discussion, reflection and declarations, children and families will connect with the Scripture in an interactive way. Additional optional Family Connection Activities such as role playing, Bible notebooking, or acts of service bring the Word of God from their heads to their hearts.
Engage deeply with the themes of Scripture through hymns, poetry, and classic art. Children will practice handwriting, recitation, art, and history study making this a well-rounded curriculum.
Daily lesson plans include Scripture readings, discussion questions, and prayer prompts. The only book you need is your Bible! Use as a family discipleship devotional or incorporate the full array of beauty subjects and activities for a robust Bible curriculum.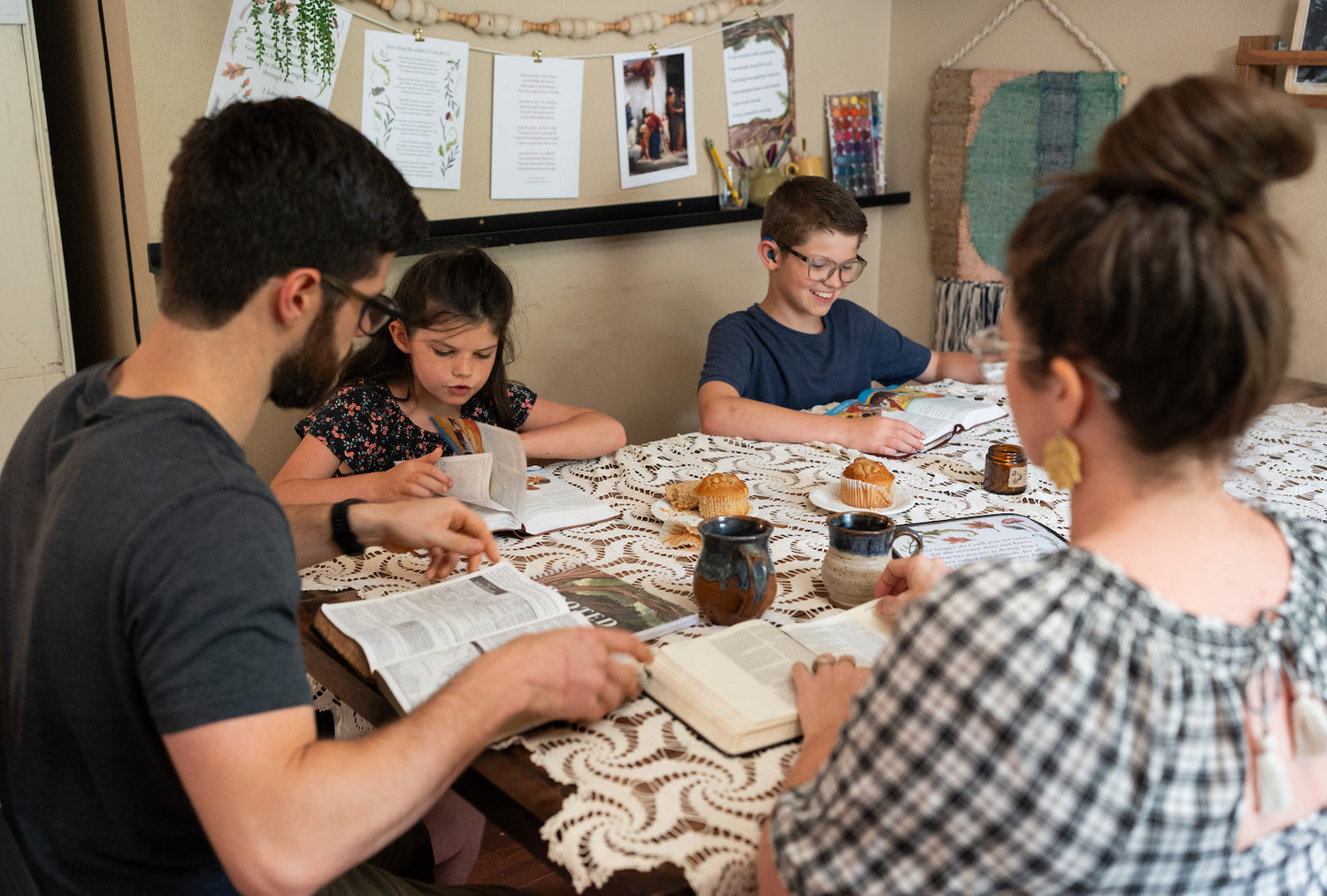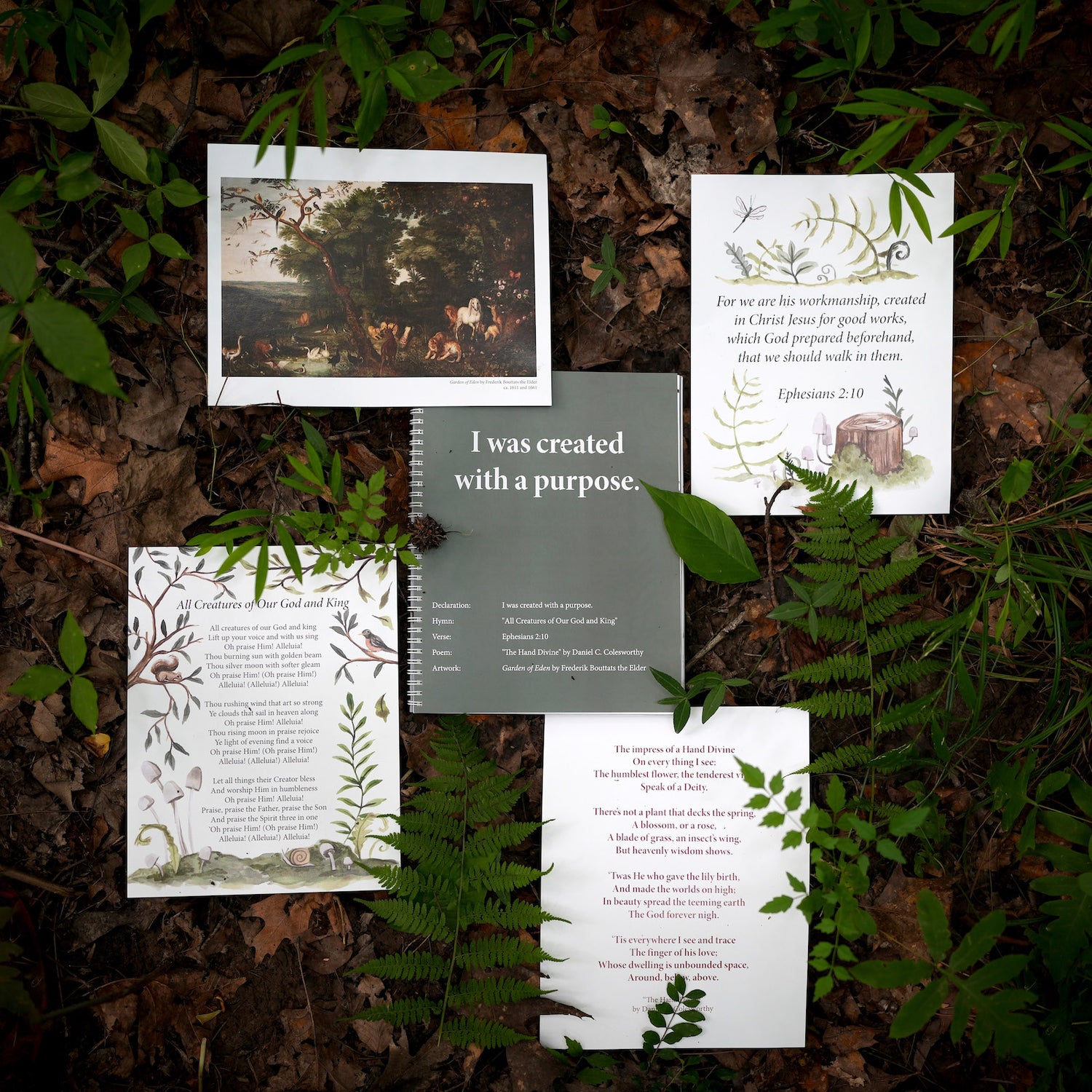 Try a free week!
Download a free sample of Rooted, Week 1: I was created with a purpose. Try out the study with your family to decide if it would be a good fit.
download here
Related Blog Posts
Introducing Rooted Family Bible Curriculum

In this blog post, I explain in more depth my heart behind Rooted and give a closer look inside the study.

read more

How Do I Explain the Gospel to My Children

Rather than viewing this as a one-time event, realize that teaching our children about Jesus is more of a journey, than a sprint. My first piece of advice is not to pressure or push.

read more
Our Core Values
Whole-Family Learning

Our resources are designed with family-style learning in mind, so they can be used across multiple ages.

Open and Go

We design our curriculum to be easy to follow with minimal prep needed.

High-Quality Materials

Our products are not only practical but beautiful. We use high quality illustrations and offer professional printing and binding, printed in the USA.

Educating the Whole Child

Our products educate more than a child's mind through music, poetry, art, nature, and rich literature.